REFLECTING BACK: ONLINE PIONEERS
This site is home for diverse memories from people who participated in online communications as far back as the early 1980's.
Guidelines
Mike Greenly is curator/editor of submissions
Mike retains rights to publish this material in any form, if/as desired. However, each author also retains full rights to his/her material.
Initial post by Mike at the bottom of this queue, others added as received
For every post published here, Mike will make donations to the Alzheimer's Foundation of America, and the Georgia East Metro Health District Medical Reserve Corps, Inc. (MRC GEM)
Share Your Thoughts Below or send them to writer@mikegreenly.com (include your full contact info)
TODAY:  She's Lisa Kimball, but she was known as Lisa Carlson.  Without her help, I would never have gotten credentialed to cover the Democratic and Republican Conventions in 1984 — becoming, with Sherwin Levinson and Diane Worthington the first journalists in history to do so interactively, online.  Without Lisa's help, I would never had a Congressman endorsing the book I wrote online as a series of interviews and later published in hard-copy ("CHRONICLE: The Human Side of AIDS".)  More important, without Lisa's magnetism, charisma, energy and savvy, I — and many others — would surely not have become as immersed so enthusiastically and productively in the creation of "social media" way back when.
SHE helped create today's communications, as a true "online pioneer."   I'll always be grateful to her, and I'll always love her.  – Mike
=============================================
Looking back, I think I was always a networker at heart.  I was the kid who wrote the neighborhood newsletter on a manual typewriter with some carbon paper.  My friends and I always had little clubs and societies, organized to do something or other in the community.
Later, as I began to work, I created brown bag lunch groups and book discussions and learning communities by various names.  I was introduced to the Internet by the late Frank Burns, a visionary who discovered the power of computer conferencing in the late '70s while supporting a think tank called Delta Force in the US Army.
In 1983 Frank started The Meta Network (tmn.com) and showed it to me on the  read more →
I remember thinking it "novel", those decades ago, when I saw religious leaders beginning to use the same computer technology I was using in vastly different ways. But that was one more example that Alvin Toffler was right when he wrote in "The Third Wave" that the Information Age would change all our lives in ways we couldn't yet even begin to foresee. Houston Hodges was one of the people I saw leading the way in discovering how computers could enhance spirituality for those he led. I'm very happy to have his remembrance to this growing collection. – Mike
My first experience of being "online" came in 1985, during a meeting of the General Assembly of the Presbyterian Church (U.S.A.) Although it was based in Indianapolis, I was farther west — in my eleventh-floor apartment on San Francisco Bay in California.
But I was "there" nonetheless. An electronic wizard named Merrill Cook had been inveigled into opening a miraculous new connection – via computer! — between the two sites.
Presbyterians, already, had been receiving confusing and virtually incomprehensible instructions. The claim: now it would be possible for any of us to exchange messages with the national gathering, from wherever we happened to be.
All we had to do was use a new gadget called a "modem" hitched to one's computer. The very idea of a computer being part of a minister's professional equipment was, itself, an innovation. read more →
Without Sherwin Levinson, I would never have been called, "Planet Earth's First Interactive Electronic Journalist." Without him as one of my co-founders, there would never have been our TRANSCOASTAL Electronic News Service (TENS) … and I would never have covered the national political conventions, Academy Awards, and a wide range of other events interactively via computer with readers around the world. He changed my life. More important, of course, he helped blaze the path from "The Early, Early Years", as he calls them, to the world we all interact with today. He was – and is – a zealous pioneer. — Mike
I knew that we'd be able to do great things with computers. I just didn't know what those things would turn out to be.
I learned computer programming ("app writing" if you were born this century) at a National Science Foundation summer program in 1964. We had a ham radio station. It gave us the chance to "meet" total strangers from far away places and experience group chats with them. I was hooked on the idea and would have become an avid ham, were it not for the cost. But none of us ever dreamed of applying the ham radio model to "online" chats and communications via computer.
A few years later, at college, I worked for Sears as a computer operator. All Sears catalog orders from around the world came through that single center, entered on Teletype machines that sent at 50 baud. (As a frame of reference for what that felt like, the slowest DSL speed you're likely to find today is about 30,000 times faster).
Some of the order entry clerks in various countries discovered that a "real live human being" in Chicago actually would read and notice order errors … then reply with information about necessary corrections. Periodically, they'd enter bad stock numbers on purpose just so they could include a message, like "how's the weather in Chicago", instead of the product description. These errors would come out on punched paper tape, which I ran through another machine to print. My replies were punched on paper tape, then transmitted using a different machine. It was laborious but, over time, we learned about each others' homes and families. People do crave to communicate!
Skip forward about 10 years. read more →
I remember communicating with "Shari" online in the early 80s, liking and enjoying her abundant intelligence and enthusiasm.  What I did not know then was her real name was Dawn, how old she was, what she looked like, etc.   As her story points out, the anonymity and freedom of the online world could be transformational.  We were only barely beginning to discover how vast the transformation would be. – Mike
By Dawn Debbe
In high school I worked part-time for a global company with a desire to advance technology. They had a corporate account with an early online service called The Source, and all employees were encouraged to experience and actively use it.
As a receptionist/co-op, I had plenty of spare time. So I dutifully set out, just as Management wanted, to explore the world of online communications and to learn as much as I could. Games held my interest for a while because they were puzzles — but how many times can you figure out how to light an acetylene torch?
Eventually, I discovered an area that seemed complicated but intriguing. It was more intellectually challenging than games, so I surmised that it must have been exactly what my employers wanted us to learn more about. The service was called "Participate" or "Parti On The Source" (POTS).
I have always been an avid reader, and Parti was comfortable for me – as natural as reading books.  But … read more →
For many reasons, I will always be grateful to Stefanie Kott.  Among them is the way she demonstrated the power of "networking" … by bringing me to the attention of TIME magazine, which covered the work I was doing as an early online journalist. (Some day, I hope to publish a remembrance from the article's writer, himself.)  Stefanie's passion for online communications was evident to me, from our first correspondences as "strangers" online. – Mike
By Stefanie Kott
It was an alluring black world with a flash of green in the upper-left corner. The green was the cursor on a black PC screen. I had entered EIES (pronounced "eyes"), the Electronic Information Exchange Service, created in the 1970s by Murray Turoff, author of Network Nation and "father of computer conferencing" http://web.njit.edu/~turoff/ .
Behind the black screen was a fascinating world of conferences, or discussions, some of which we could enter, others not, because they were private. I can only liken the phenomenon of EIES to being in rooms without light among people without faces. In those rooms people tossed around ideas, or solutions to problems, or thoughts about things they had in common. There were active people who drew us in, who kept challenging us to keep the conversation going. There were others who responded from time to time, others who just read without writing.  read more →
I'm proud to share the recollections of Michael King, with whom I interacted online over three decades ago. He's not only an accomplished journalist — he's a gentleman. Mike
By Michael King
I virtually stumbled into the world of online networking. I was looking for part-time work while in school and ended up working for The Source in McLean while being a student in DC. I initially saw "Parti on the Source" (POTS) as a fantastic tool for authors and wanna-be authors like myself to create, curate and solicit criticism of my work.   "Parti" was short for "Participate."
One thing I loved was that it was truly colorblind. At the time, I was very aware of who I was, as an African-American male, and the sorts of differences I had with so many people.  But since I never spoke about race, it never came up. Back then, I was still a wide-eyed idealist, and nowhere near the joyful cynic I was destined to become in later years.
I reveled in the realization that this online medium was going to become the future of communication and read more →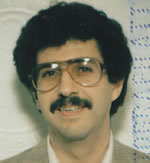 NOTE: I first met Hank in Dallas, in the summer of 1984, when I was covering the Republican National Convention via "interactive computer".  He was smart and savvy, as he still is today, and I'm grateful for his stepping up to offer the first post in this series.  – Mike
By Hank Mishkoff
I was working for Texas Instruments thirty years ago when they decided to open a chain of what they called "Learning Centers," which were basically showcases for the TI Home Computer and their other consumer products. The Learning Centers also offered free "workshops" in various aspects of technology. (It's hard to remember now, but back in 1982 only professionals and hobbyists knew much of anything about the uses of computer technology. TI felt that the general public had to be educated about the subject if they were going to invite computers into their homes.)
One of my assignments was to develop and deliver a course about telecommunications that highlighted uses that might be of interest to consumers. At the time, I was a casual user of The Source and CompuServe, two of the pioneers in consumer online services, but I didn't know much about them other than that they featured discussion groups that were incredibly useful for making travel plans. For example: read more →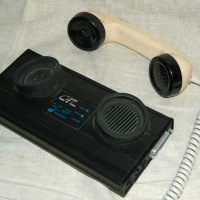 We take for granted these days that we can use social media to create and share text, pictures, videos, voice, music, live teleconferences and more — all around the world with just a click or two at the keyboard.
It wasn't always that way, of course. Thirty years ago — when basic text alone was all we could share — people like myself subscribed to various services that gave us access to the Internet and to each other. It was fun, exciting and new to send messages to someone — or a bunch of separate someones. In different countries. Different time zones. But sharing a common interest.
There were various terms for what we did and how we explored "computer mediated communication" — bulletin boards, Notepad, MetaNet, Internet Relay Chat, and more. There was no live texting back then with a simultaneous exchange; instead this was "asynchronous" communication.
We were early adopters of "computer-mediated communications"… accessing each other through early online services such as The Source, CompuServe, bulletin boards, Internet Relay Chats (IRC), and using software like "Parti" to hold these global group conversations.
Everything we did was practically primitive compared with today. Just the act of logging on was a concentrated effort — with an acoustic coupler modem, its squawking connection noises, and its extremely slow rates of transferring data.
At the time, however cumbersome, slow and unreliable these connections were, they felt miraculous.
Well, I remember those days and how exciting they were. A lot of us, in fact, thought of ours elves as planting the "seeds" of the future … as we generated "content" and paid dearly for the privilege of sharing it.
I'm curious to know if it's a worthwhile venture to create a book that captures the memories and experiences of everyone still around who played an active role in computer communications back in those early days … anyone who is willing to put some thought and time into writing about what it was like.
With enough participation, I'll turn it into a digital book … with every cent of profit going to several worthy charities.
I'd love to hear from you.
SHARE YOUR THOUGHTS
[contact-form-7 id="2994" title="Online Pioneers"]