SONG WRITING
When I was in charge of business meetings at Avon Products, I discovered how much I enjoy songs, songwriting, and especially … lyrics. Back then, the words of my songs were designed to help create a 10% bigger Christmas selling season. But no matter what the subject, I found that I loved working with words that could be set to music.  Years later, after I'd left corporate life and done some marketing consulting, I became a Creative Gun for Hire, working for meeting production companies and for some corporations directly.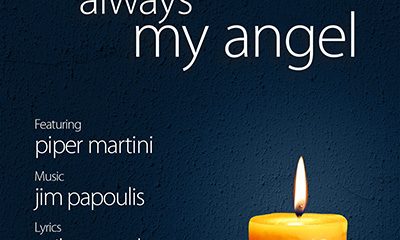 I'm proud to help write a song in honor of all who were affected by Sandy Hook. But the lyrics to "Always My Angel" were written, as well, with a desire to offer even a small amount of healing and comfort to anyone feeling the loss of a loved one. Every time I hear this song, I think of my mother, Lucille Greenly. She was the #1 reason I'm a writer today.
A new "Gospel House" song by Kimberly Davis for Spring, 2013. Written with Jim Papoulis. Dance Club & Radio Versions produced by Jim with DJ Tony Smith.
A choral song of hope and inspiration, written with Jim Papoulis. Benefits The Creutzfeldt-Jakob Disease (CJD) Foundation in honor of Stephanie Papoulis.
Performed by an artist I believe in — Shara Strand, D1 Music. It was composed by my "brother in song", Paul Guzzone, as is another title ("Not Gonna Miss You") on Shara's debut CD, "Born Tonight". We wrote that one with Shara, based on a true story from her life.
Performed by the SENSATIONAL Kimberly Davis and published by D1 Music. Thanks to "Get Up", I became a BILLBOARD-charted songwriter. (It made it up to #12 on BILLBOARD's Dance Club Hits chart, and stayed on the chart for three months.) Check out the remixes on iTunes — especially the Tony "Soul Beats" Smith Remix.
A choral Christmas song, written with Jim Papoulis. Rosanne Cash is lead singer. On iTunes & via sheet music. Royalties shared with Young People's Chorus of NYC, and Foundation for Small Voices.
A choral song about the needed reforestation of our planet. Written to be sung by choirs in every country on earth. We share royalties with Trees for the Future. 30,000 trees planted because of our song already!