My Latest Use of Words: "You're The One"
I'm grateful to have learned early on about My Friends, The Words. I sounded out my first poem at the age of four without yet knowing how to read or write … and I kept on going from there.

Having been a Fortune 500 Marketing & Communications VP, I find it deeply satisfying that I'm able to use my skills, knowledge and executive experience to help other execs and teams today. I'm the "secret weapon" who writes their speeches, PowerPoints and video scripts along with ghostwriting their articles, editorials – even books. I'll coach them in how to be more effective on-stage. I'd never have risen in corporate life if I hadn't learned to overcome "stage fright", the performance anxiety that's secretly common among so many of us. And I've also become a motivational speaker myself.

But when I'm not using The Words in corporate life, I'm love using them as a lyricist. Now I'm proud and excited about a just-released Dance/Club song of mine: "You're The One". Written with Audrey Martells and Scott Williamson, it's a Dub Shine track performed by Deborah Magone.
Here's how it happened ….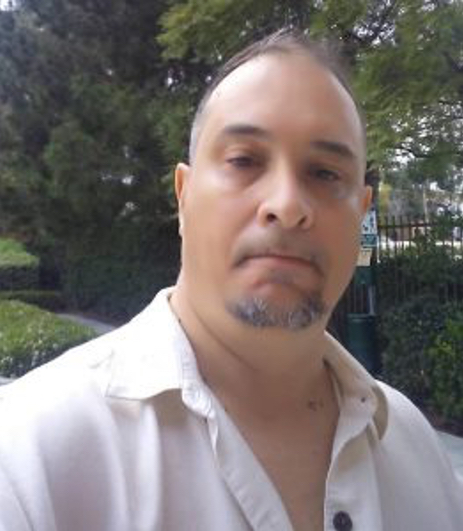 Dub Shine
I was introduced to Scott – artistically known as Dub Shine – by my friend and colleague, Curtis Urbina, a music business exec for many years and head of the Quark Music Group. Curtis connected me to Scott in the belief that we might discover synergy … which is exactly what happened.
Scott's dad was a computer programmer and technology was everywhere in his house. The family focus on electronics led Scott to discover electronic music. He had been fascinated by Electro, House and Hip Hop music. Sci-fi movies like "Star Wars" and "Alien" further attracted hm to technology, as did electronic music producers like Kraftwerk. Soon he became a DJ, mixing 12" vinyl back in the day.
Already I've written lyrics to three Dub Shine tracks for the Dance/Club market. "You're The One" is our first to reach the public.
When I'm writing a client's presentation, my job is to capture the way he or she expresses their vision … then to express it for them, better than they could do without me as their secret weapon. The content is waiting inside my client's head and heart; I just have to pull it out of them and express it with impact. My marketing tagline for this service is "Sound Like You … Only Better."
When I write lyrics for a song, I also get inspiration from others … like a simple phrase I hear in conversation and jot down as a potential song title. But often it's just my own heart I listen to … as was the case with "You're The One."

The moment I heard Scott's instrumental track begin, a self-announcing repeat of three beats commanded my attention: dah-dah-dah … dah-dah-dah. So even before I began to hear his music – pure instrumental, no vocals yet ­– I was already inspired by those three beats to have a three-word title.
But what three words?  Well, I listened to my heart.
I'm now blessed to be in the relationship of my lifetime. One of the things I most care about in life is being authentic – having grown up afraid to be myself and having been bullied for it. So there's a perpetual awareness in my mind of how lucky I am to have found someone who could handle the happily driven workaholic that I am. I've found "the one" who can take me as I am. Hence a love song to the person that matters the most to me on earth … and in celebration of everyone who is lucky enough to find that kind of love.
That was the inspiration, but I co-wrote the song with Scott and Audrey Martells – herself an artist and songwriter who's worked with Celine Dion, Mary J. Blige, Jewel and others. Since Audrey was already committed to other projects, I created a video of her initial demo of my words. I then posted it with a private link on YouTube, broadcasting the video on Facebook and the fact I was looking for an artist with the time and talent to develop the demo song further.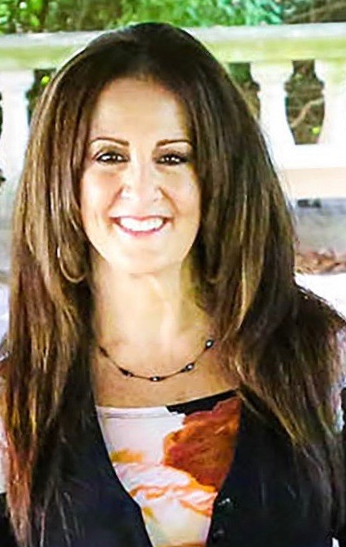 Deborah Magone
Deborah Magone saw my post and quickly responded with interest. Scott and I are fortunate to have found her. Deborah is an accomplished artist, musician, songwriter, producer and radio host. Here is how she describes her journey.
"I've been a professional singer, songwriter, guitarist, instructor for a long time trying to go the usual route in the business. For me as a woman, the barriers can still be great and disappointing, especially in the blues rock genre I was in. So in the past few years, I've shifted my focus. I decided I only wanted to work with people who are doing good, positive things globally with their music.

"That decision led to my being invited to play on the soundtrack for 'One Little Finger', a multi award-winning independent film by Rupam Sarma, scored by Quincy Jones and Julian Lennon among a long list of many other talented creatives. Then came an invitation to perform in a weekend concert sponsored by the United Nations Center for Peace and so on. More gratifying experiences started occurring.
Deborah heard the demo as a result of a post I had shared in a networking group for music people on Facebook. It's called The Indie Collaborative and was founded by music pro's Grant Maloy Smith and Eileen Sherman. As Deborah describes her reaction, "I was inspired by the hook, and the positive, empowering energy of the music. I immediately saw in my mind the song's potential for inspiring others and the overall good feeling the song generated. I contacted Mike and Scott and it was game on! Their goals and values are similar to mine, so I'm looking forward to a positive, productive collaboration that will have a global impact."
Myself, I feel quite fortunate that Deborah fell in love with the song and is now a partner with Scott and me on other new songs in the works. "You're The One" is just the beginning. It was released on Nov. 4, 2020 by Bentley Records, the international record label led by Luca Dayz. Luca, himself, is an award-winning R&B recording artist, singer and songwriter while also being the label's CEO.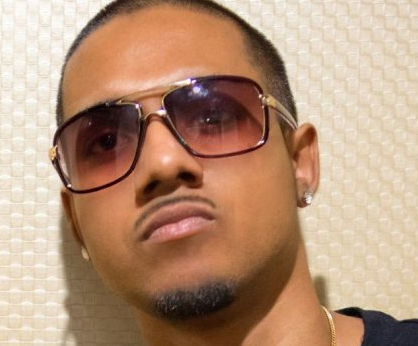 Luca Dayz – CEO Bentley Records
The Bentley staff cares about personal service which I experienced even as a newbie, with my first song with them. I now have real relationships with pro's I may never meet in person. Not all of these professionals are based in New York City; some live and work halfway around the world. But I've gotten to know and appreciate not only Luca but also Stephanie in Support and Dila in Publishing.

Many of the folks who might read this are way too young to remember a group called The Carpenters and their song, "We've Only Just Begun". But that is how I feel and I couldn't be more delighted. Here's a video of our trio's first collaboration, 'You're The One". I hope you'll enjoy it!
Contact Details
Kittay House, 2550 Webb Avenue, Apt. 8-H, Bronx, NY 10468
(347) 862-2704 (Office Land Line)
(646) 246-7936 (mobile)