Speech Writing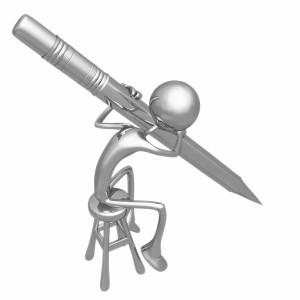 When I take a client's input for a speech – whatever the occasion – I must always understand the event and its context. That means audience size and mindset, and the ultimate impact my client desires. I often write "from scratch" after just a single phone call — freeing my client to focus on something else.   But I can also gladly "polish" any draft that my client has written.
As I often say about myself, I can barely change a light bulb: writing is what i was meant for.   I've never yet met a draft that I can't make noticeably more effective … often surprising my client by how much better their message sounds.  My many repeat clients are never surprised — they simply come back for the excellence they expect.
Mike's Clients Say
Vice President, National Football League Properties, Inc.
"We appreciate the fact that regardless of who you worked with, each speech really sounded like that particular individual. You also clearly proved that you are fast, reliable and flexible; it was a pleasure to work with you. I'm speaking not just for myself, but for our entire group. (Your on-site speech coaching was helpful, too.)" 
President & CEO, Pizza Hut
"I would enthusiastically recommend Mike Greenly to other executives in a variety of communications capacities. He is a genuine pleasure to work with and his work is consistently excellent."

Sr. Vice President Sales, Novartis Consumer Health
"First, as a creative director, you developed a theme and creative concepts that were totally appropriate to our objectives and highly effective with our audience. Creatively, you nailed it!
Then, as a speechwriter, you worked with our various executives — who, as you discovered, have vastly different styles from each other — and you successfully captured the voice and message of each one.
All of our executives found you a pleasure to deal with … a quick study who was sensitive to their time, helpful with smart suggestions, and invaluable in giving them back a speech that sounded like them — only better!"