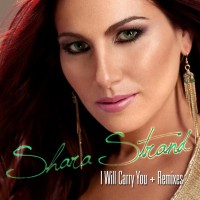 I will remember May 14, 2013. This is the day that my song, "I Will Carry You", gained new potential and became available to the public in some exciting new ways.
When I wrote "IWCY", I had a specific artist in mind. My "song plugger" at the time — that's what they're called in Nashville — told me about a Country singer whose grandchild had a sad and crippling disease. He was interested in a song that captured his caring about the child.
That's what inspired my concept and words … but it turns out that a song about unswerving love and loyalty applies to anyone lucky enough to love and be loved. It's being pitched in Nashville right now by a much better "plugger" than the one I had back then (Dec., 2007 — so the song is six years old, but hopefully its message is timeless!)
It is currently being KEPT — that's the official "plugger's" term — by a TV show. I've been right here before, with this song and others: some famous artists have seriously considered it (and some still might) but as yet, it hasn't been "cut" by a Country artist.
Meanwhile, Shara Strand loved the song and chose it, along with D1 Music, for her first EP, "Born Tonight." Now it's being introduced as Shara's second single … with three exciting new elements —
#1 – For $7.00 on iTunes today, one can buy the complete album,
with the original version, plus 16 DJ remixes, in both Club and Radio versions. For me as a songwriter, it's a kick to hear how DJs with different sensibilities re-invent the song for different types of Dance Clubs and radio stations around the country. It seems to me almost anyone would find at least one version of the song they like … if not to dance to, at least to wiggle or tap to!
#2 – I've been fortunate to develop a partnership for Shara and the song with the American Humane Association — http://www.americanhumane.org — and proceeds from the song's sales will benefit the wonderful work they do "to ensure the welfare, wellness and well-being of children and animals."
#3 – a Facebook contest is happening right now. All people have to do is to send in a photo of themselves and their pets … any photo that expresses the loving relationship between them. Cash prizes will go to the winners, and contributions to AHA will be made in their names. If you love a special animal and would like to participate: http://www.sharastrand.com/contest.
So … a milestone day and new versions of a song I'm proud of, now available for people to dance to. I hope they do!