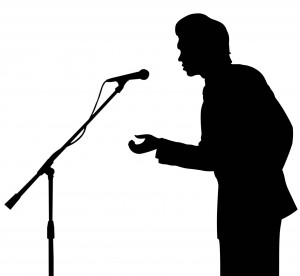 While writing this, I saw an interview with Jeb Bush acknowledging something to ABC's Jonathan Karl. A media consultant had recommended that – to "fix" his campaign – Jeb should be … should own … himself.
He should be REAL.
I know first-hand how wise is that advice. I've lived my own transformation from a young man unable to walk – merely to walk – comfortably across a stage … to being able today to address an audience of 5,000 or more with confidence and ease … and to help others attain that skill, since I know so well what it's like NOT to have it.
I gave a speech in Houston a few weeks ago — to ExxonMobil's GSC's Women in Leadership Team. I was impressed by their commitment to the development and career advancement of women … in a traditionally "man's business" of oil rigs and drilling. It has meant a lot to me, since coming home, to get reports that the audience – mentees and mentors of both genders, and at different levels – got real value from what the story I shared … and the "how to" learnings that were part of it.
And now … I was asked to tell my story in the chapter of a book.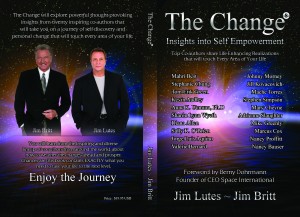 It's the eighth in a series, in which different experts in their fields share the truths and insights they each have learned from life … in order to help others, readers, make positive, life-enhancing changes of their own.
The book in which my chapter will appear is The Change8 … the eighth book in the series. The title of my chapter is "From "Stage Fright" to the Power of Authenticity."  I've lived that story. And I'm happy now to share it.
http://www.amazon.com/Change-Insights-Into-Self-empowerment/dp/1495178463/ref=sr_1_9?s=books&ie=UTF8&qid=1446655285&sr=1-9&keywords=the+change+insights+into+self-empowerment
CONTACT DETAILS
60 Sutton Pl S, New York, NY 10022
(212) 758-5338