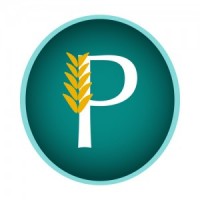 Recently I was quoted for my work as a speechwriter on politicalfiber.com, a website launched by the University of Kansas with two specific goals:
To teach and inspire journalism students to do serious public affairs coverage
To help build the demand for it, especially in young adults.
You can read the article at your leisure, but I wanted to share just a brief observation about one aspect of speechwriting and coaching, since I do both.
Most of my clients are corporate and I always encourage them to be real. As real as they can be … and as personal as they can be … in what they say and how they say it.
Of course, there are "real world" limits to what can be said "publicly" in any organization. And every organization — virtually every person — wants to impart as positive a spin as possible on whatever they wish to communicate.
The paradox of delivering an effective speech is that one must be as authentic as possible, on the one hand. Audience members don't ponder their own mindsets as I do, but I happen to know that they want to feel a genuine connection to what's happening and being said. No one wants to sit through words that feel empty of meaning, as though the presenter were merely a "reader" with no connection to the idea behind the words being delivered.
(It's the same with singing. An artist who truly connects with the meaning of the lyrics and the soul of a song, will be vastly more effective in "selling" it to an audience.)
On the other hand —
Giving a speech is simultaneously "performing" … so you need to be real while being "bigger than life." That is the paradox.
Now — having been quoted as a speechwriter in an online political forum, brings to my mind that, as a voter, I would like to feel as though the person seeking my vote will be real enough to allow me to feel it, to sense that she/he actually means what is being said. Reality, after all, is the only basis on which I would ideally like to base my vote.
Well guess what? As a corporate employee, I also would want my executive leader to be genuine in her/his remarks to us at an employee meeting. Certainly, I want and need to feel as though I can trust what's being said.
And as I've seen over and over — after working with dozens of corporate cultures — the executive who gains people's trust …
which, by definition, you cannot bestow unless you think you authentically know the recipient of your trust
that executive, in general, will be far more successful. And by the way, in my observation, generally happier, too.
Speeches … presentations … these are highly visible and influential ways in which an executive's personal "brand" is shaped.
Some presenters — whether in business or in politics — are more able than others to show their real selves. More able than others to connect with us, even on the back row.
There is definitely some "risk" involved in being real. But, as I've seen many times, there can also be great power in letting one's true colors shine through in all one says — even on-stage.
So, what do YOU think?
CONTACT DETAILS
60 Sutton Pl S, New York, NY 10022
(212) 758-5338