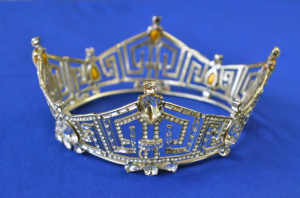 Ever since I was a child, I've watched the Miss America Pageant with awe and fascination. This year – astoundingly – I've been invited to attend in person. That's a result of my having written the lyrics to Virginia's official new anthem, "Our Great Virginia."
The song was broadcast throughout the state in June as part of the competition to select the Miss Virginia who will represent the Commonwealth in Atlantic City. Just that was a thrill for me: hearing my words performed by previous Miss Virginia winners to the entire state.
At the national televised Pageant, I will be the guest of Kylene Barker McNeill … Miss America (1979.)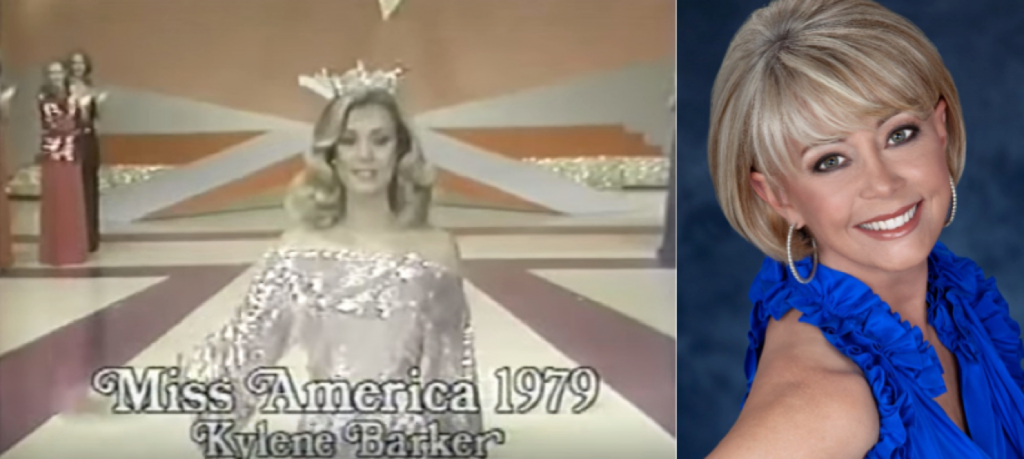 Kylene is one of the Preliminary Judges this year, with the huge responsibility of helping to select the top 15 finalists from an initial 52 contestants convening in Atlantic City. She and her fellow Judges will determine who will be featured in the Pageant broadcast (Sunday night, Sept. 13, LIVE on ABC, 9:00 pm EST.)
Even though I'll be Kylene's guest, through mutual friends, I'm forbidden from having any contact with her during the week leading up to the Pageant. Strict rules protect the impartiality and integrity of judges from outside influences.
Actually, I've not even met Kylene in person. But she has already enriched my knowledge of what a "beauty queen" really is. For one thing, take a look at the kind of Acrobatic Dance skill she developed. This talent was among the many reasons she became Miss America.
Obviously – aside from the beauty, poise and intelligence required to be a winner — the ability to perform in this way takes tremendous discipline and commitment … surely a reflection of character.
In addition, however, as I've come to know Kylene through emails and phone conversations, I realized that she's a person of tremendous accomplishment. (Getting to know her, firsthand, has raised my respect for all successful Pageant competitors.)
Kylene is a successful entrepreneur. At only 23, she was running her own retail clothing store on Worth Avenue in Palm Beach, FL. (That's the ritzy equivalent of posh Rodeo Drive in Beverly Hills.) She's a published author, has done network TV fashion reporting and — having majored in fashion at Virginia Tech — produces fashion shows today to benefit charities including the Cancer Alliance in Naples, FL. She has also been a corporate spokesperson for Clairol and other organizations. She is also a rather serious competitor on the golf course.
Already I've come to appreciate the fact that the Miss America Organization (MAO) is the single largest scholarship program for women in the United States. It has helped many young women graduate debt-free, despite the tremendous cost of a college education these days.
I was impressed to learn, as well, that MAO partners with the U.S. Department of Education to encourage women to excel in areas that are currently under-represented by female participants: science, technology, engineering and math.
Bottom line: I've been learning a lot! I've begun to see more clearly how the entire competition rewards its participants for their hard work and drive, with remarkable educational and career opportunities that result.
I'm looking forward to attending the Pageant in person, and to sharing some of my on-site impressions with you right here!
CONTACT DETAILS
60 Sutton Pl S, New York, NY 10022
(212) 758-5338