What a year I've had — best and happiest ever.  Among the key reasons I can say that is the fact that I'm living my purpose in life – or as motivational speaker and author, Gerry Visca, calls it: "my WHY."  For me, that means being a Writer: writing and coaching speeches, scripting videos, etc. for business clients and others … AND writing lyrics.
I'm always glad to get praise for my speechwriting, like this wonderful letter from a special needs teacher.  She reached out to me for help with her retirement speech and has become a new friend.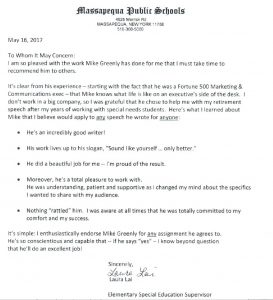 Meanwhile, with my songwriting – and thanks to some VERY talented collaborators — I've now achieved two #1 Billboard Dance Club hits:
"Say Yes" by Jason Walker
"My Fire" feat. Kimberly Davis
from music icons, Nile Rodgers and Tony Moran
I'm also Exec. Producer of "MOODSWINGS" from Tony Moran – the exciting two-CD set for which I wrote or co-wrote lyrics for seven songs.
Next month: the release of a New Age collection – Aurora — I've helped produce. It contains two beautiful songs I'm proud to have helped create. The full album is available for download via this link.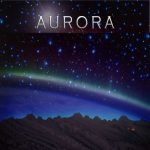 One final illustration of how blessed I feel to have discovered "My WHY" is the fact that I was asked to create a poem for Dr. Deepak Chopra, in honor of his "HOME" project of poems and songs about America being a welcoming home for immigrants. The assignment was to express the thought in 200 words or less. Here's the result:
In sum, there's nothing like finding out what one was meant to do and be … and then LIVING that purpose every day. Honestly – I don't take any of this for granted. I'm LUCKY, plain and simple.
CONTACT DETAILS
60 Sutton Pl S, New York, NY 10022
(212) 758-5338