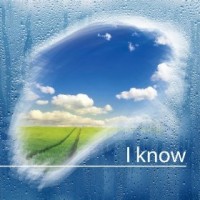 This is about a song I'm proud of … a composer-partner I'm proud of … and a cause that I consider valuable and worthy.
Jim Papoulis is one of the most talented people I know. He is a world-class (and in his field, world-famous) choral music composer, but he is not the slightest bit vain about it. I met Jim in July of 2000, when a production company hired us to create a song for a Campbell's Soup sales meeting. One month later, I sent him a letter with a follow-up on my suggestion that he and I consider writing songs together … for the public. After writing songs about computers, pharmaceuticals, soup and even ham (yes) what I discovered was … I love writing songs!
Jim's wife, Stephanie was an exceptionally brilliant person. You didn't have to be in her presence long to feel that. I was a bit intimidated by her, actually. She was so attractive, so charismatic, so confident and sure and … especially … so very smart.
And she believed in Jim and me.  (Stephanie called him "Jimmy".)  She had such confidence in us and in what we could achieve, I couldn't help but be motivated. She made me believe, even more, in myself.   Many people I've heard from have expressed the same sentiment: she was an inherently inspiring leader with an impact on countless lives.
Stephanie was 45 when she died in 2007 of Creutzfeldt-Jakob Disease (CJD.) This terrible degenerative neurological disorder (brain disease) is incurable and invariably fatal. The CJD Foundation is widely honored and appreciated for the support, information and guidance it offers to those dealing with CJD. I know that they were helpful to Jim and his family.
Well, now … it's been five years since the loss of Stephanie. Jim and I have written a new choral song together — "I Know". Its words, for me, are true. It doesn't guarantee "sunshine" at the end of any story. But the spirit of possibility through pain … of hope through whatever sorrow … is how I want to face sadness. As best I can. At this moment, Sandy Hook Elementary School is on my mind. My words feel puny, but I believe in them still.
The song is performed by the Young People's Chorus of NYC — an extraordinary group of multicultural young singers whose lives are positively transformed by being a part of it … even as they earn awards for artistry around the world.
When Jim told the young choristers at The Young People's Chorus of NYC the story of how he lost Stephanie, and of how this song would now benefit The CJD Foundation … the children were clearly touched … and, as Jim described it, "they sang their hearts out."
Jim decided to make the song even more personal. His own three children — each genuinely extraordinary — now sing the opening lines. Caryl ("Piper"), age 19; Claire, age 17, and Demitri, age 12 … all are accomplished singers and musicians in their own right.
"I Know" is now available on iTunes, and will be published as sheet music in the spring. It's a song that gives me a poignant kind of joy. I am honored to be Jim's partner … and we are both honored, in turn, to partner with The CJD Foundation.
Press Release
Click here to learn more about this very important musical project.
CONTACT DETAILS
60 Sutton Pl S, New York, NY 10022
(212) 758-5338